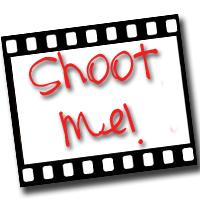 Sunday, in honour of Mother's Day, our Pastor had moms pose for pictures with their children to be made into key rings.
I was blessed to have my folks join us for the occasion.
Actually, here's a little odd rambling... it was so windy this weekend that we opted to stay indoors even though it was sunny and warm. According to the weatherman winds were 35-40 miles an hour. In with it came some cold weather on Sunday night. The temperature plunged between 34 and 37 in our area which is well below the normal night time average of 54. I bet you all wanted to know that!
Do you remember that we were in the pool and turned the air conditioning on last Sunday because temperatures were in the high 90's?
There. Now you can see it, can't you?
We have this little thing we do with the kids. A few years ago my mom picked up a package of awards on clearance some where. I keep them in an envelope on the bulletin board in the kitchen where we post school info, drawings and such.
When someone accomplishes something noteworthy or another family member recognizes good character in someone else. Or when someone receives an extra blessing from someone, they can fill in an award for that person. For example: Nathaniel might notice Samuel going out of his way to help Elisabeth wash her hands. That is a great effort for those two little ones. So Nathaniel fills in the award with the date and Sam's name and the reason he is awarding it. He signs his name on the bottom and puts the award on Pa's chair at the dinner table. Then, at mealtime, Allen makes a big fuss about giving out the award.
One day, this past fall, I was cleaning out the school room closet, when I came across a bank envelope filled with a bunch of little pins. Maybe you have seen something like them? Grocery store workers or Walmart employees sometimes have them on their smocks? One says, "100%" and another, "A+" You get the idea, anyway. It just so happened, that particular day I was very busy and the boys were being extremely helpful. When I tucked them in for their rest at nap time, I praised them and thanked them for their hard work. As I walked away, I heard one of then whispering to the other, "Maybe we'll get an award!"
Which was a great idea. I remembered the pins and thought I would shake things up a bit. At dinner the boys were awarded with pins to mark their efforts. Oh, how tickled they were. They got to wear them until bed time when they placed them back in the envelope and tacked them on the board until someone else earned the privilege to wear the pin.
To make a long story, yet longer. Last week, when Allen was at a conference, the attendees all received these pins. Which, really, one might wonder what they were expected to do with them???? Just the same, Allen, being quick on his feet, used the opportunity to award me.
How cute is he???