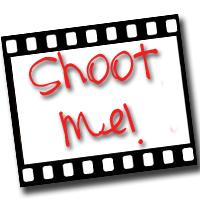 I am joining Carin at
Forever in Blue Jeans
for her weekly challenge to get mom in the picture. If you've not been in the picture this week, it's not too late! Here's my four step plan to recovery. 1-Grab the camera 2- grab a kid 3- take a shot 4-post it! You can't ask for easier than that. I can't wait to see you in the picture.
I don't know who took this one or why, but I can tell you that little bundle wrapped up in my flamingo towel is Elisabeth going from a morning of swimming to an afternoon of napping.
And now for something completely different... One of the ways that Allen and I reconnect after he returns from travel is to have dinner together when he gets home. During the winter the kids are usually tucked into bed by that time. In the Summer months, though, they go to bed much later. This evening, Allen brought Pho home and we sat on the deck for dinner by the stars, while the kids played in the backyard. I wish I had thought to take a photo of the beautiful table Emma set before we messed it up, but maybe you get the idea.
Until next week,