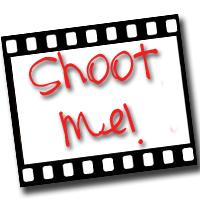 I am joining Carin at
Forever in Blue Jeans
for her weekly challenge to get mom in the picture. If you've not been in the picture this week, it's not too late! Here's my four step plan to recovery. 1-Grab the camera 2- grab a kid 3- take a shot 4-post it! You can't ask for easier than that. I can't wait to see you in the picture.
When everything in my life is going crazy, I clean house, organize closets and bake. Something inside of me finds comfort in bringing order and having control over something when everything else is spinning out of control. Like last week. Since I was not able to do much of anything, I found my solace in green beans.
The kids had picked a couple of bushels when I was at the doctor's on Monday. The extreme heat and dry weather resulted in beans that were good only for soup. They were full of spots, dry and tough. Normally, I would have tossed the whole mess in the compost. Except, the kids had spent a long time picking them in very hot and humid weather. And I needed something to occupy my mind. So, for several days, I sat and cut spots out of beans to freeze them for soups this winter.
This next one of Ellie and I was last Thursday. When she woke up she came running to me for her morning hug. She became quite upset when I told her I couldn't pick her up. The kids explained to her that I had a boo-boo on my tummy. She ran off and came back with a snow white band aid which she promptly fastened over my navel with a firm kiss to make it all better.
This last one, Brianna took before we left for Kaitlin's graduation ceremony on Saturday afternoon. Brianna was an organizing pro for this event right down to making sure everyone had coordinating outfits in our official school colors. Blue suits with red ties for the fellows and navy suits and dresses for the ladies. How proud we are of our graduate!
Until next week,