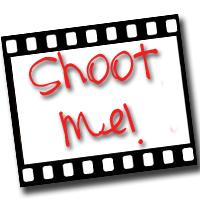 I am joining Carin at
Forever in Blue Jeans
for her weekly challenge to get mom in the picture. If you've not been in the picture this week, it's not too late! Here's my four step plan to recovery. 1-Grab the camera 2- grab a kid 3- take a shot 4-post it! You can't ask for easier than that. I can't wait to see you in the picture.
The Trouble With Teenagers... Is they are so easily influenced.
You are sitting in the rocker minding your own business and you happen to mention painting the living room and the next thing you know they're sitting on your piano...
And your house looks like this...
And your kids look like this...
Before too long, you've forgotten your heart was ever heavy to begin with. And it you ask me that's the trouble with teenagers.
Until next week,