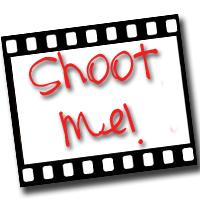 I am joining Carin at
Forever in Blue Jeans
for her weekly challenge to get mom in the picture. If you've not been in the picture this week, it's not too late! Here's my four step plan to recovery. 1-Grab the camera 2- grab a kid 3- take a shot 4-post it! You can't ask for easier than that. I can't wait to see you in the picture.
We always take our family vacation in the fall after everyone else has returned to school for the semester. No crowds and cooler temps are definitely a benefits to home school. When September rolls around, here minds turn to sewing and baking and building and other fun stuff to get ready for various competitions at our county fair. Yes, we still live in a small enough town that the fair is a BIG deal. Businesses shut down and school even closes for the GREAT FREDERICK FAIR. I am not making that up. That's the official name.
Anyway, with that big interruption and then leaving for vacation in the middle of September, it has never made sense to start school until we return home in October. This year has been a year for doing things different, though. We all needed a change of direction and with bad weather on the horizon for this week, it seemed the perfect prescription for what ails us all.
Therefore, in an unprecedented move we announced Sunday that school would begin bright and early Monday morning. We rose at 6 am and gathered the line up for the official kick off of the Wachter Wagon Academy 2010-2011 school year.
Samuel is 5 and entering his first official year of Kindergarten. Although, he has been schooling since he could sit up on his own.
Aedan is 7 and entering second grade. Although, he and Nathaniel do almost every thing together so he is doing mostly third grade and some fourth grade work.
Nathaniel is 8 and starting second grade officially but unofficially is in third grade.
At ten, soon to be 11, Emma Rose is in fifth grade. Except that I keep thinking she is in the fourth. Poor girl... worked so hard and still can't get ahead despite her 4.0 average.
Brianna, of course, just turned 15 and is a sophomore this year. But don't call her a teenager... she considers that the insult of all time.
Yes, Kaitlin has graduated and she has not grown in a number of years. We still had to mark her on the door.
I am really excited that Allen has hired Kaitlin on as my teaching assistant this year.
power commence!
When Elisabeth woke up we had to head back upstairs to measure her.
She was a little confused as to what was happening and why no one was feeding her breakfast until the whole gang started clapping and cheering. She was still confused but figured she wasn't in trouble anyway.
Yes, we had to have one more picture with the whole crew.
Everyone was happy to be hard at work again.
And we couldn't be more excited. Three hours every week to hold hands under the table with the fellow who carries my books to class. No, I didn't take time to fuss with my hair when I took my shower before class. I decided to use the ten minutes to sit down with the kids while they ate their dinner instead.
Oh, and check this out. My man really knows the way to my heart. Not flowers. Not candy. No bling. Although, I woudln't turn any of those down. No, the thing that I get really excited about? New school supplies. Look what I found in my bag when we got to class.
My very own brand new back of Sharpie highlighters!!!!!!!!!!!!!!!!!!!!!!!!!!!!!!!!!!!!!!!!!!!!!!!! What you didn't know I was a little demented? Come on, you must be kidding. Well, anyway, look at the note that was taped to them.
How darling is that? Oh, the Dilbert paper, you say? He is an engineer, you know. Who happens to work with sales guys day in and day out. For a major corporation. He can't help himself. ☺
Until next week,