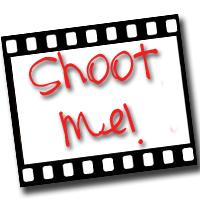 I am joining Carin at
Forever in Blue Jeans
for her weekly challenge to get mom in the picture. If you've not been in the picture this week, it's not too late! Here's my four step plan to recovery. 1-Grab the camera 2- grab a kid 3- take a shot 4-post it! You can't ask for easier than that. I can't wait to see you in the picture.
It struck me as I was digging through the camera card for pictures to put in this post, that all the photos of me this week happen to be profile shots. I don't know if the kids are trying out a new technique or if it is just a coincidence. I got to thinking that after more than a year of this you are probably ready for something a little different anyway.
So here it goes. The first is blueberry picking. It was over a hundred that Saturday so we only picked about ten pounds. I am usually the last to want to leave such activities but I was holding my breath hoping someone would ask to leave that day. Not that we didn't have a good time but all my mind could think about was the cool pool waiting in our back yard.
This one was Ellie and I making vegetable soup with all the goodies from our garden.
Just playing around on the piano for a few minutes.
This next one is at Vacation Bible School. Our family is the official team for counting the girls money collected in the penny march each night. I am sorry to say, the boys are winning. But there are two nights to go.
Lastly, because we had so much fun with the living room and nursery torn apart last week while we painted... I let Brianna talk me into painting the kitchen cabinets this week. Which is only something we have debated doing since we moved into this house. More details to follow with before and after pictures.
So there you have it. A profile into my week. Painting by day and money counting at night. Toss in some blueberries, vegetable soup and a show tune and you will see why my life could not possibly be any more fun!
Til next week,