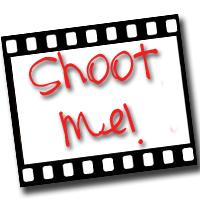 I am joining Carin at
Forever in Blue Jeans
for her weekly challenge to get mom in the picture. If you've not been in the picture this week, it's not too late! Here's my four step plan to recovery. 1-Grab the camera 2- grab a kid 3- take a shot 4-post it! You can't ask for easier than that. I can't wait to see you in the picture.
Yes, I am still painting. Yes, I am doing it in my nightgown. (
Because
... It was a hundred degrees and we were going to the pool and I didn't see the sense in putting on clothes just to take them off again when I was finished painting.) I did put an apron on!
Yes, I am very happy with the way it is coming out. Yes, we will be finished tonight. But now there is a new counter top and floor in the works so really we won't be done for a while, after all.
Yes, I will do a tutorial since so many have requested it as well as a post all about the finished product.
Yes, I am very busy cleaning out the school closet and sorting through things on the school shelves, and listing things we won't be reusing on eBay and writing lesson plans for the new year, and ordering books and trying to soak up as much fun as possible in August to make up for a not so fun summer.
Until next week,