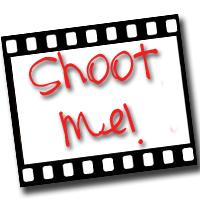 I am joining Carin at
Forever in Blue Jeans
for her weekly challenge to get mom in the picture. If you've not been in the picture this week, it's not too late! Here's my four step plan to recovery. 1-Grab the camera 2- grab a kid 3- take a shot 4-post it! You can't ask for easier than that. I can't wait to see you in the picture!
Each of my kids have a little memory box which contains special things from my pregnancy and their birth. Their sonogram pictures, their little hospital hat, cards and letters, their hospital band... you get the idea. About a month ago, Nathaniel was digging through his. Aedan came to me and asked why he didn't have one. The answer was, you do. I just don't know where it is. All the others were stored on the closet shelf in their nursery. However, when Aedan was born we didn't have a room for him yet, so he slept in the pack-n-play in our bedroom for six months or so. I knew I put that box somewhere that seemed safe and logical at the time but try as I might, I couldn't put my finger on it.
Until we discovered my flooded pictures in the basement. There it was. Amazingly enough, among all that mold and mildew, his memory box was virtually unscathed. He was delighted when I brought it to show him. We spent a few minutes digging through the letters and cards and laughing at the little notes the older children made for their new baby brother.
Which just goes to show, God uses everything, even a flood and ruined photographs, for good.
"And we know that all things work together for good to them that love God, to them who are the called according to his purpose." Romans 8:28
Until next week,