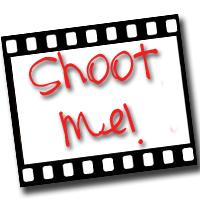 I am joining Carin at
Forever in Blue Jeans
for her weekly challenge to get mom in the picture. If you've not been in the picture this week, it's not too late! Here's my four step plan to recovery. 1-Grab the camera 2- grab a kid 3- take a shot 4-post it! You can't ask for easier than that. I can't wait to see you in the picture!
Are you wondering who that strange man is and why is he standing on the coffee table? Well, you are right... he is a bit strange. If you've not met him before, allow me to introduce my big brother (who is so skinny he's anything BUT big) Frank.
And why were we climbing on the furniture? We were trying to catch my bird, Cocoa, to get him in the travel cage. We had planned to transport them in the small cage, however, after Frank tried to move them, they would have none of it.
We moved to plan B. Take the big cage. We secured it with a bunch of string and twist ties and tie wraps so they wouldn't get loose in transit. Once the stand was in the car, we moved them out to the car. That's when I realized not everyone drives a huge beast of a truck like I do. There was no way we were getting the stand, the cage and the fish into his little Honda Accord.
So we moved to play C, which was really plan A revisited. Move the birds to the little cage. Chili Pepper will climb in my hand happy as can be if I bribe her with a bit of millet. Cocoa, he is a different story. He is so skittish and when you most want him to comply he flies all over in some kamikaze manner.
When he lighted on the ceiling fan, his favorite hang out, to the delight of my kids, Frank and I both climbed on top of the coffee table to snag him up. We did catch him. Frank made a dash for the cage while calling to Emma to open it up.
Amazingly enough, we did manage to get them in the cage and safely stowed in the car, along with Nathaniel's pet fish.
And sent them all happily on their way for a little visit with their Uncle Frank.










What's that you say? Why are we sending our critters across town in a Honda? Oh, that's the best part of all. As of 4 am this morning we are off to the great wide world of vacation. Until further notice, we will be spending some R&R with the Lord and His good book.




And fishing, sitting on the beach, playing board games, taking long strolls, reading three bags full of mindless novels and happily forgetting the rest of the world exists. Not that we don't love you all... but it is time to get refreshed from what has been a very challenging time.




For 19 whole days I get my entire family to myself without the worries of the world and you can't beat that! A world without computers, internet or phones. How sweet is that?




Don't worry. There will be lots of fun still happening here. I have some scheduled posts waiting for you, including a video from our vacation last year. Some fabulous blog friends of mine have agreed to pop in and write a few guest posts, and you won't want to miss the opportunity to get to know these great ladies.




I will be back in three weeks. In the meantime, "... don't forget to write, if you ever learn how."