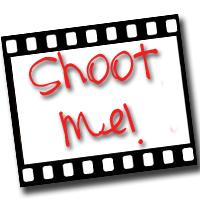 I am joining Carin at
Forever in Blue Jeans
for her weekly challenge to get mom in the picture. If you've not been in the picture this week, it's not too late! Here's my four step plan to recovery. 1-Grab the camera 2- grab a kid 3- take a shot 4-post it! You can't ask for easier than that. I can't wait to see you in the picture!
There are, as is typical, a number of home improvement projects going on around here. That is the way of life when you buy a fixer upper. Allen's schedule changed and he ended up with a surprise Wednesday of not traveling to Philadelphia... yeah, for me! As part of the flood repair in our basement, we are replacing the tile in the bathroom down there. And since we had this bonus night together what better way for this family of 9 to spend it than to go to Home Depot and choose tile?
Okay, so I am a little sarcastic. I would have much preferred to sit on the deck and sip iced tea together but what can a gal do?
During the school season, I go to bed at midnight and wake up around 5. At 6 am we are out of bed. That's the last time I sit still until I fall in bed again, around midnight. I was a little tired. I held up through the kitchen lighting. I did well through the bathroom lighting. The tile started to wear me down. By the time we worked our way through kitchen counter top and arrived at the lumber department I was full out beat!
No worries, though. My little Samuel came to the rescue.
Yes, we sat like this in the lumber department at Home Depot, quite content. We had a great chat, too. Now these days there are only two topics of conversation in our house.
Vacation and what we are going to eat on vacation.
I asked Sam what was he really looking forward to. I expected his answer to be, "Vacation." or maybe, "Pickles." That's the only food he requested for vacation.
My five year old surprised me for sure. He said, "What's that?"
I said, "What are you really excited about?"
He said, "Sitting here on this orange bucket with you."
Allen took these pictures with his Black Berry so they aren't great shots but that is a great memory that I will carry for as long as I live. It sure puts a new spin on a trip to Home Depot at the end of a long day.
Until next week,