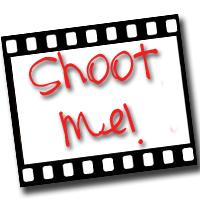 I am joining Carin at
Forever in Blue Jeans
for her weekly challenge to get mom in the picture. If you've not been in the picture this week, it's not too late! Here's my four step plan to recovery. 1-Grab the camera 2- grab a kid 3- take a shot 4-post it! You can't ask for easier than that. I can't wait to see you in the picture.
Coloring with the kids is a favorite evening activity when the weather is no longer pleasant to be outdoors.
The only way to kill them is using toxic chemicals, which we have treated most of our gardens with. Including our vegetable gardens. However, we didn't want to treat the sunflowers or other blooming plants that attract the humming birds, Cedar Clear Wing Moths and Bees as it would kill them also. In order to get rid of them we must pick each one off individually and drop them in a bag of rubbing alcohol. Do not ever let me get my hands on the evil person who brought these things to our country. I can not be responsible for what I may do to him!
Allen and I have both done our share of collecting and I threatened the kids that if they get out of line I might send them out to hunt the critters down. Anyway, even though I found absolutely nothing amusing about the whole deal, Allen thought it was hilarious that I was standing on the chair in order to reach the ones on the sunflowers.
Well, this is the side of me... with two of our little friends from church. Every Sunday they come to say hi to my kids and then we talk about bling. That's Ella (she is two weeks younger than my Elisabeth) on my lap and Suzanna with the darling little braid in her hair. They were discussing the finer points of my watch with Elisabeth.
Take two came out better. Doesn't she have a great smile?
The last seven days has seen us start the school year, bury our Pastor, discover a lifetime of photos are the victim of a flood in our basement, tear up the new floor we put down in the basement, attend a service and luncheon to honour our law enforcement officers, nine check ups at the dentist, declare war on stink bugs, attend FBI class, go fabric shopping for the fair, baby sit for a friend, teach a diabetes training session, go to lunch with a friend, have dinner with an old friend and his new fiancee, retrieve a tooth that fell down the drain, take several trips to the post office to mail eBay orders for the girls, sort through photos to see what is salvageable, scan said photos, shopping on line to try to replace my scrap books that were ruined
and
let's not forget all the normal day to day life business... now I realize why I am so tired!!!
With that in mind, I leave you this week with a wonderful thought: