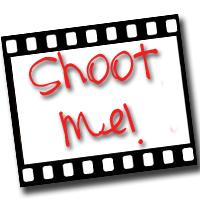 I am joining Carin at
Forever in Blue Jeans
for her weekly challenge to get mom in the picture. If you've not been in the picture this week, it's not too late! Here's my four step plan to recovery. 1-Grab the camera 2- grab a kid 3- take a shot 4-post it! You can't ask for easier than that. I can't wait to see you in the picture!
Because life wasn't crazy enough, I thought it might be a good experience for the kids to take a more active part in the election process. So... we spent Wednesday volunteering for Senator Mooney on his election campaign.
It was a really neat day to be there, as we found out after we arrived. The work for the day was related to a topic very near and dear to my heart-the right to life movement. Together, with 7 members of another family we are close friends with, we folded, stuffed and sealed over 7000 letters addressing the Senator's position against abortion and highlighting the work he has done for that cause over the years.
The boys and I also worked on 200 signs. Which may sound like a small thing but the bruise and swelling on my hand say otherwise. In the meantime, the girls addressed post cards.
It was a blessing to be there and take part in something that is so important to us and do a little something to support a politician who believes in things that matter to our family. We hope time will allow us to help out more before November 2.
In the meantime, I am grateful for this great country of ours, that allows us the freedom to state our views, allows a democratic voting system and permits us to freely worship the one true God.
Until next time,