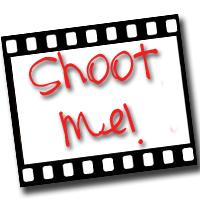 I am joining Carin at
Forever in Blue Jeans
for her weekly challenge to get mom in the picture. If you've not been in the picture this week, it's not too late! Here's my four step plan to recovery. 1-Grab the camera 2- grab a kid 3- take a shot 4-post it! You can't ask for easier than that. I can't wait to see you in the picture!
Saturday, after some very rainy days, the sun came out. Eager to get out doors and enjoy some good fresh autumn air, we accepted our friends' invitation to join them for a fall festival in Virginia.
A local family hosts this festival every year on their farm in memory of their son who died in an accident when he was sixteen years old. Everything is completely free, including food. It is so well done. We spent four hours there and the children never stopped moving.
The games were so creative and everyone got a prize at every game. As a matter of fact, when we arrived each child was handed their own tote bag screen printed with the logo for Joshua's Hands.
The very first activity when we arrived, was musical chairs... or musical hay bales. We love to play this game at home and play it often when we have large crowds in to visit, so the kids jumped right in with enthusiasm.
I was quite impressed at how well Samuel did at balancing on the beam while handling two trays.
And then there was the hay ride. Our group filled an entire wagon.
In which we got to sit very close with our sweethearts
since there was NO room to spare.
Brianna really getting into the spirit of it!
She's really competitive like her Pa.
But they sure had a lot of laughs.
Also, it was neat to be at a non church activity where we didn't have to worry about the way others were dressed or what they were talking about. If you know what I mean. The Christian Farmer's were running a tent, the Giddeons were handing out Bibles, there was a puppet ministry putting on little skits centered on Christ, butter making, planting bulbs for Christmas, a petting zoo, pony rides and on and on the list could go. Not one thing that had to be censured.
And all God's people heaved a sigh of relief.
Until next week,