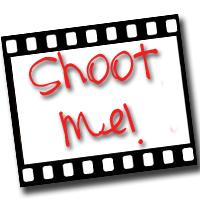 I am joining Carin at
Forever in Blue Jeans
for her weekly challenge to get mom in the picture. If you've not been in the picture this week, it's not too late! Here's my four step plan to recovery. 1-Grab the camera 2- grab a kid 3- take a shot 4-post it! You can't ask for easier than that. I can't wait to see you in the picture!
This first one was taken a few weeks ago, but I never got it up. When we got home from vacation we had a tree planted. Allen is planning to lay a patio with paver stones in the Spring. Of course, I am planning a flower bed to complete the project. Sunday the 17th turned out to be a beautiful day. After worship, we couldn't wait to get into our old clothes and tear up sod to put in the Spring bulbs.
This last weekend, we accepted an invitation to spend the weekend with our friends in Southern Virginia. Sunday afternoon was a birthday party for their oldest daughter. Between the two families there were 15 children, including two toddlers and one grandmother. Fifty guests were expected at four o'clock. You would think that would mean lots of work for us grown ups. But actually, the older girls (7 in all) are all good cooks and very able in the kitchen. They were all so busy working there was nothing for us big people to do. I sat in the sun room off the kitchen listening to all the fun while reading Southern Living until the guests arrived.
I have more pictures from both these weekends I would love to post but technical issues seem to be in the way. When I try to upload photos to my post, I get a message saying I have used all my space. When I try to delete some photos another message tells me that if I delete them, the pictures no longer appear in my posts. Does anyone know the work around on this? I sure would appreciate it!
And to those who were asking about my blog makeover... yes, Brianna has been at work, again. Isn't she so clever? I'm so blessed to have her around. For those who would like the new updated button, check out my sidebar. If you've never visited her design blog you should take a peek. She has some fun stuff over at
The Boutique Window
.
Until next week,