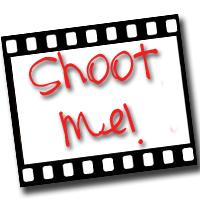 I am joining Carin at
Forever in Blue Jeans
for her weekly challenge to get mom in the picture. If you've not been in the picture this week, it's not too late! Here's my four step plan to recovery. 1-Grab the camera 2- grab a kid 3- take a shot 4-post it! You can't ask for easier than that. I can't wait to see you in the picture!
Last week, while we were in Boston, Allen skipped out of his business dinner to take me out to eat. We went to the restaurant I had tried to find earlier in the day. You remember I told you about it in
this post
. As it turns out it seriously was around the corner from our hotel. It was a nice evening and we wanted the fresh air so we walked. It was that close. Go figure.
Anyway, that was the day I had written about
Elisabeth and the chopsticks
. Well, it just so happens, the appetizer we ordered came with sliced ahi tuna. Which they served with the traditional chopsticks. I chuckled as I told Allen about Elisabeth and her attempts at using chopsticks while he was in Dallas. Then I told him I had just written about it that very day. Then he took this picture of me trying to get some food to my mouth with the demented utensils.
As you can see, despite my ineptness, I am not starving to death, anyway. I still contend, as I always have, chopsticks are the true reason Asian women are always so thin. It's too much effort to eat!
Until next week,