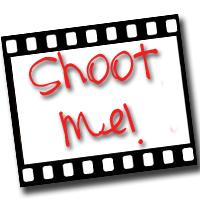 I am joining Carin at
Forever in Blue Jeans
for her weekly challenge to get mom in the picture. If you've not been in the picture this week, it's not too late! Here's my four step plan to recovery. 1-Grab the camera 2- grab a kid 3- take a shot 4-post it! You can't ask for easier than that. I can't wait to see you in the picture!
Okay. So I mentioned that Allen asked me to join him for a business trip to Boston this week. I love road trips. I love spending time with my main squeeze. So of course, I said yes.
Typically, Allen does most or all of the driving on a road trip. However, he had an issue come up at work he needed to deal with so I took the wheel this time. We decided to skip the main thoroughfare for the less traveled roads. We have made the journey on those roads before and traffic is always a nightmare. I am so glad we did!
It was fabulous to make the 9.5 hour drive with the autumn colors showing their beauty throughout the mountains and valleys. At one point I said that he should take a picture... meaning of the landscape. He pointed the camera at me. So here you have a photo of me trying to smile and not bust up laughing while telling him that he knew full well what I meant!
I love him, but that man of mine has a one track mind! Not to mention he is seriously delusional if he thinks me gripping the steering wheel is worthy of a photo. Especially when there was so much beautiful landscape to photograph.
And by the way, you won't see any photos of that, because he doesn't take very good pictures, either.
I am really excited about this next picture. Not because I look impressive. Can you tell I was reaching the exhausted level?
I was sitting on the couch, getting ready to leave for class Monday night, when Elisabeth reached in my purse, pulled out my camera, turned it on and took this picture. How amazing is that for a two year old? I thought she did a good job considering it is her first ever try at it.
So there you have it. Even your two year can snap your picture. So you have no excuse. Grab that camera, get out there and say cheese!
Until next week,
Kat