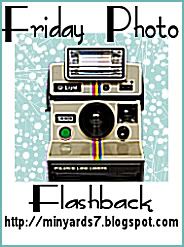 Allen has an Aunt Sherry. Aunt Sherry raised 6 kids. One of whom loved to do theater when she was in school. Aunt Sherry sewed all the costumes for the productions. After a while she ended up sewing for many of the other actors, as well.
When the kids graduated and were finished with theater, she was left with lots of costumes and no idea what to do with them. Now how is this for enterprising? With the kids gone she took the costumes and opened a costume shop. The only store of its kind in our town, even now 30 years later. Aunt Sherry did a booming business to the local theaters and school productions. Not to mention parties and an occasional Sunday school or VBS program. It turns out, however, that her best clients were re-enactors and themed weddings. Who knew?
Back in 1999 she was asked to join in a local bridal show. Short on models, she asked Allen, the girls and I to help her out. We had such a good time dressing up in all the elegant costumes! I had forgotten about that day until Allen found these photos in the scanning project last fall. He told me I should put them on my blog. They got buried in a folder on my computer until I unearthed them this morning.
Here we are in our Civil War costumes.
And going down the runway.
And yours truly
And this is the gang in our Renaissance costumes
If you would like to join in the fun, pop over to Alicia's blog at
More Than Words
.